About
Our Company
Welcome to Dechains – your trusted partner for end-to-end software solutions. We specialize in full-stack and mobile app development, ensuring your digital presence spans across all platforms. Our top-notch web design and graphic design skills will make your brand stand out, while our focus on UI/UX design guarantees an engaging user experience. We are using the power of blockchain and metaverse to create new digital economies and e-commerce businesses in metaverse. At Dechains, we don't just build software; we create experiences that delight your customers and drive your business growth. Join us in shaping the future of digital transformation.
Our Ventures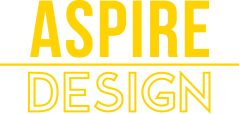 Top Rated Plus Agency on Upwork*
As a Top-Rated Plus company on Upwork, we have a proven track record of delivering high-quality, innovative solutions to clients in a variety of industries. Our team of experts is well-versed in the latest developments in the fullstack, mobile, blockchain and metaverse space and is equipped to help you take advantage of this cutting-edge technology to transform your business.